This pioneering site is a great example of a rehabilitation project. It holds the title as Canada's first green industrial building.
Inauguration
Built in 1903, renovated in 1998
Awards and Certifications
2001
Royal Architectural Institute: Awards of Excellence - Innovation in Architecture Award
2000
Green Building Challenge: Canada's first eco-friendly industrial building
A fresh start
This was the first building erected on the Technopôle site, offering a great example of industrial site rehabilitation. The former locomotive repair shop was transformed into a rental building and now houses businesses and office space. Preserving its heritage and using eco-friendly principles led to it being crowned as the first green industrial building in Canada. Fun fact: 18 Desjardins credit unions loaned a total of $2.6 M for the Locoshop's construction.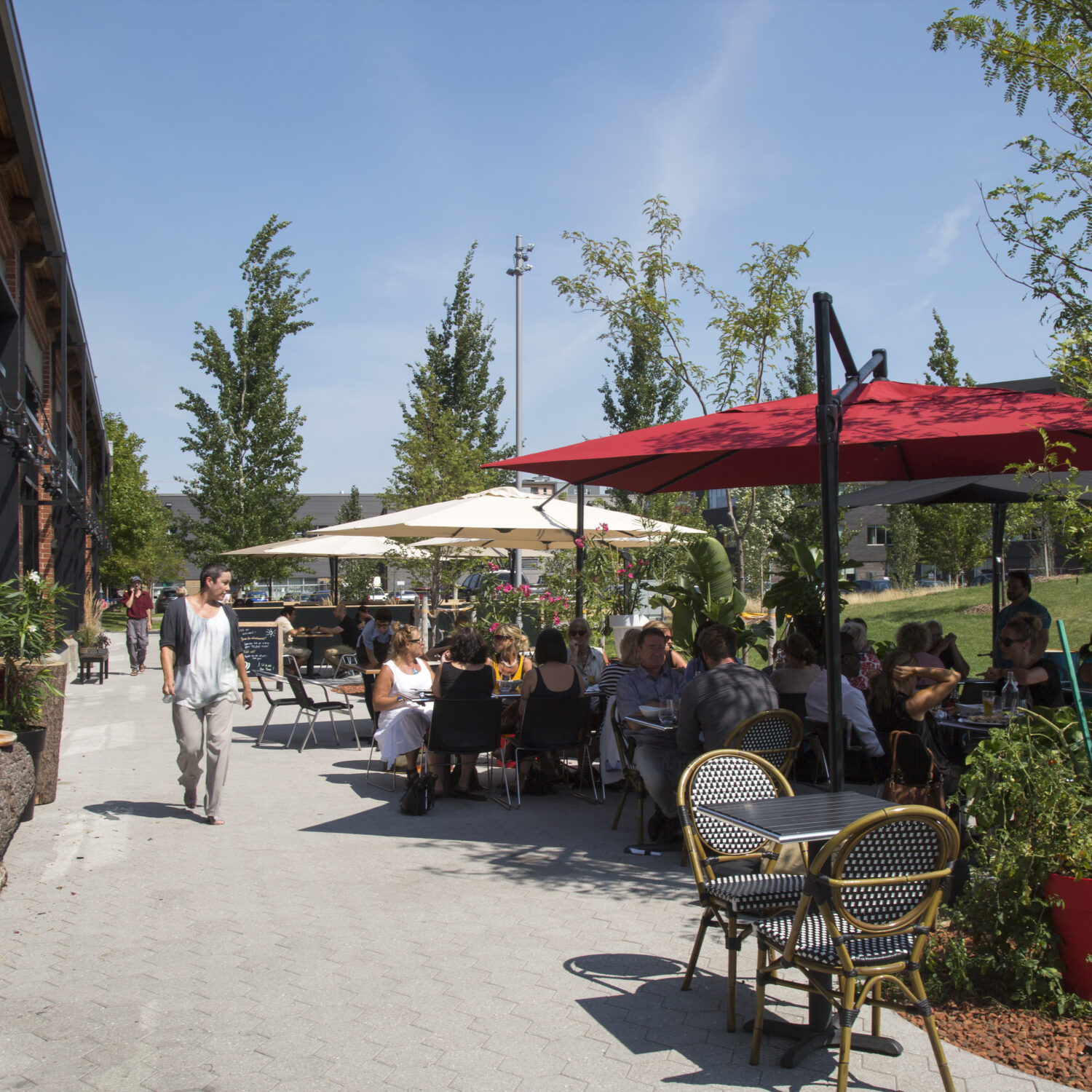 New businesses and restaurants
In 2015, an annex building was fully renovated to allow several restaurants to move in, including the famous Hoogan & Beaufort. In 2018, the pedestrian mall on the north side of the building was opened, housing several businesses just a short walk away for residents in the area.

Want more details?
Subscribe to our newsletter