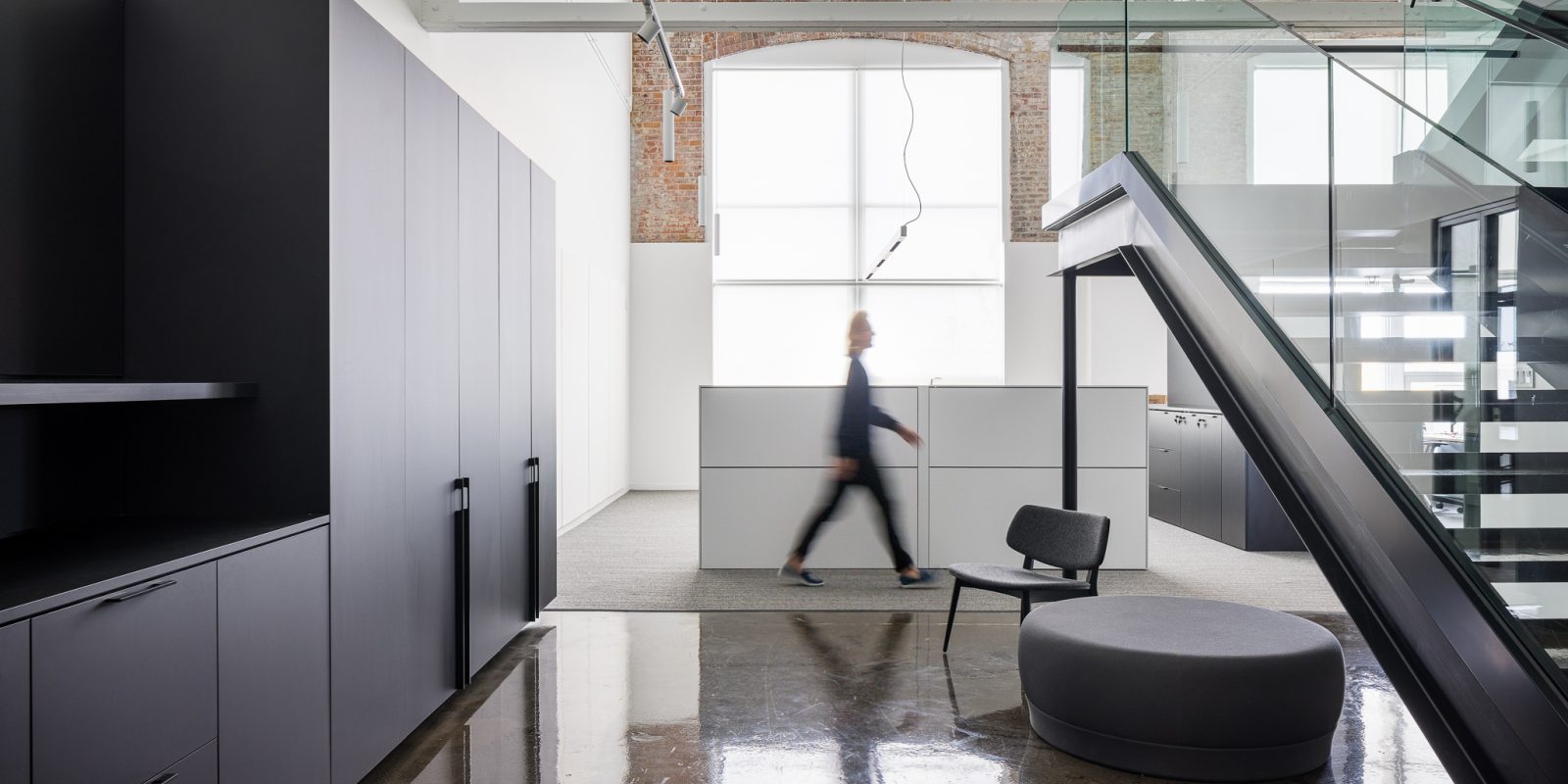 New Offices for the SDA: Reinventing Angus
In spite of the pandemic, the SDA converted multiple office spaces into large, bright, inclusive living spaces in 2020. Open house with Julien-Pierre Laurendeau, designer at Provencher_Roy.
To make a long story short, space was getting a bit tight for the SDA at its historic Locoshop location. The number of projects has grown in recent years, and with it the number of people who have joined the organization. It became a question of deciding whether to move or re-design the space.
It didn't take long to make a decision: the Locoshop became the SDA's foundation and its first great achievement. Let's not forget that this former locomotive repair shop was transformed into a rental building in 2000 and now houses businesses and office space. Preserving its heritage using eco-friendly principles led to it becoming crowned as Canada's first green industrial building. What stands out is the location's clear industrial roots and the building's large windows and high ceilings.
Julien-Pierre Laurendeau, designer at Provencher_Roy, remembers his first meetings with the SDA management team: "The goals for designing the new offices were clear: bring the team together under one roof, create a bright, welcoming environment and optimize square footage, all this while still paying homage to the building's past." The team had to work with an existing space that was trapped between two neighbours. The chosen solution: a mezzanine expansion and designing a boardroom overlooking the Locoshop atrium. The expansive meeting room was converted into a magnificent, suspended glass block that overlooks the building.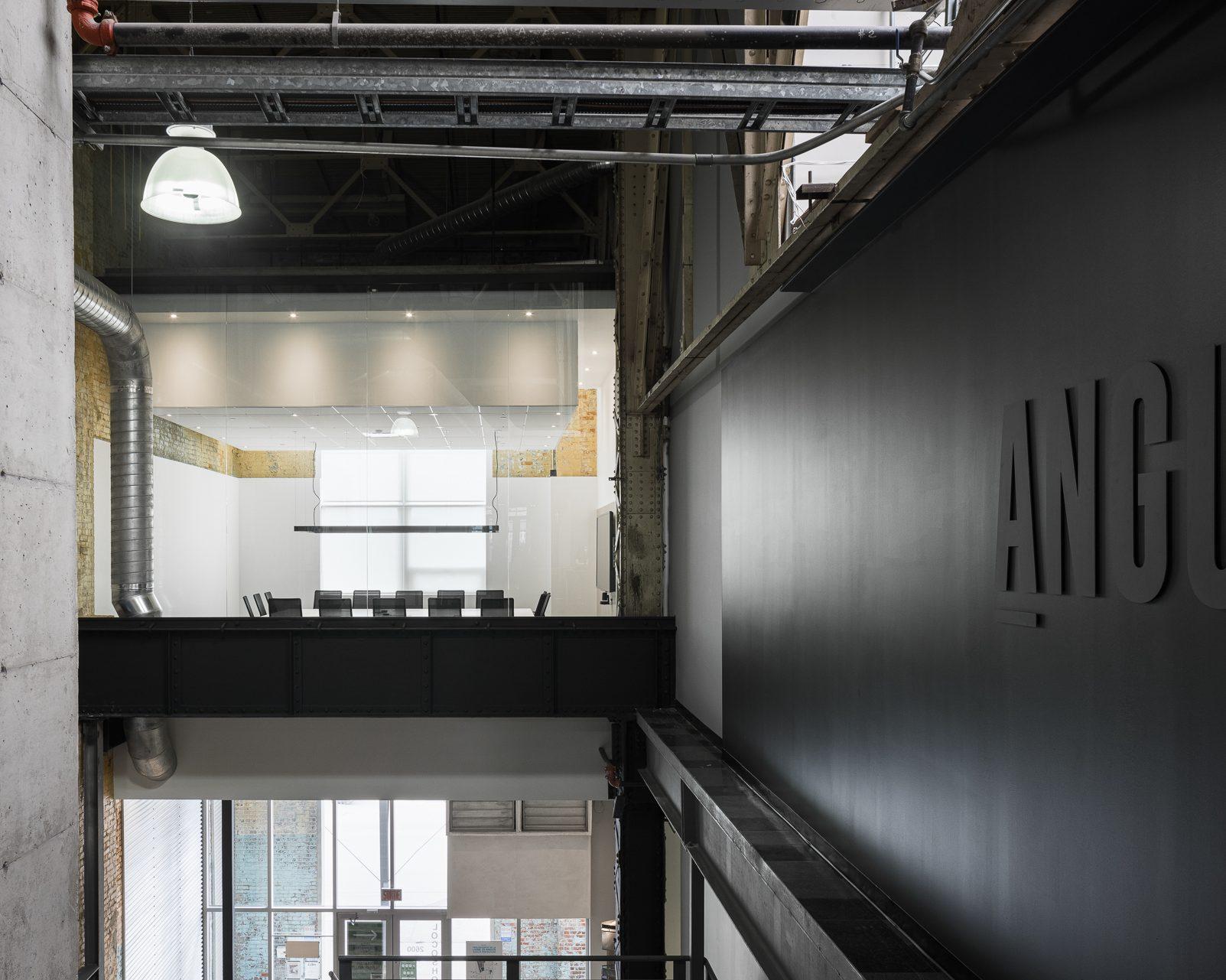 Consulting employees and understanding their needs was an essential part of the process, as was combining different requirements such as privacy for legal services, spaces adapted to administrative work, gathering places to encourage creativity in the development team, etc. Laurendeau added, "We also wanted to reflect the organization's spirit of collaboration by avoiding a hierarchical layout." Out with oversized CEO offices and tiny, soulless cubicles.

The result was a hybrid space with a series of small offices that run along an open space with large windows, where employees are grouped into "families" (property management, communications, etc.). There are also multi-functional spaces for private conversations and impromptu meetings. A vast mezzanine overlooks the entire space, which sports a kitchen, dining room, bar, lounge area for informal meetings and lectures, along with two bright conference rooms.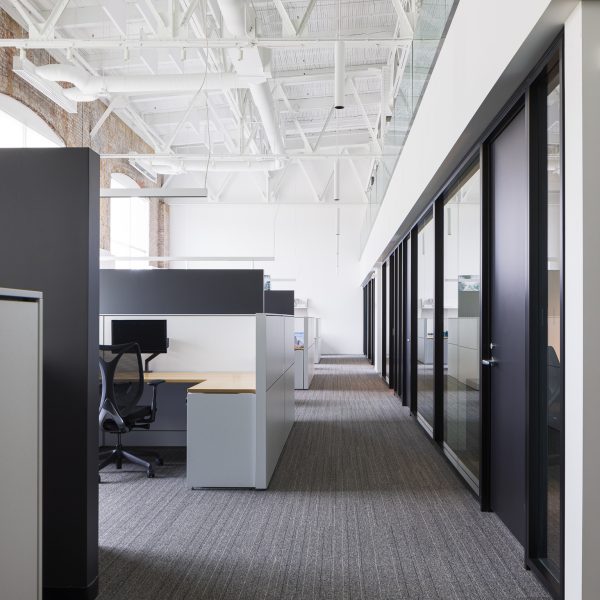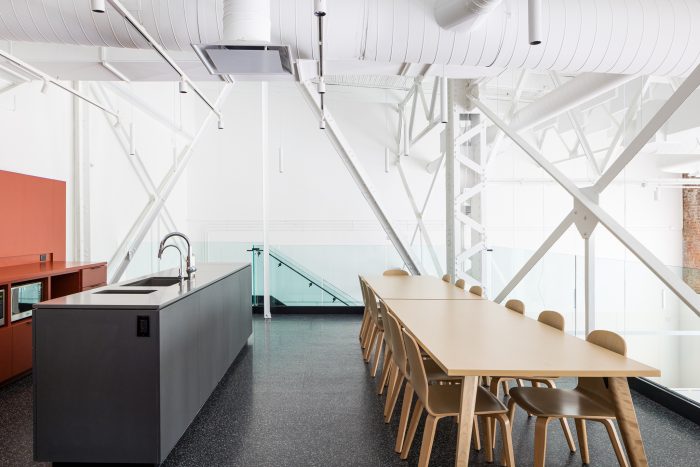 The overall layout is reminiscent of landscapes and converging lines and was inspired by the train tracks that ran through the Locoshop back in the day. The choice of materials was also inspired by this storied past: steel, wood (100% Quebec-sourced original oak), and stone.

Julien-Pierre Laurendeau is thrilled with the result. And his greatest source of pride? "We managed to pay homage to the building and open it up to be able to appreciate its historical structure, bricks and ceiling...it's magnificent!"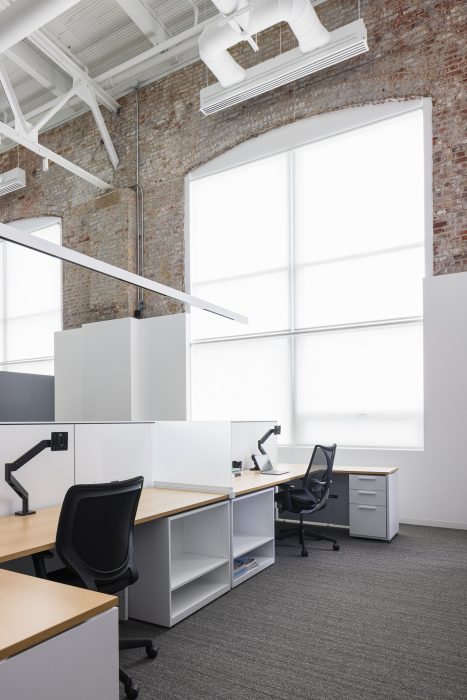 Do you want to settle in Angus? Consult the available spaces