The SDA is at it again launching the first mixed green district in Quebec.
Architects
Provencher_Roy
Awards and Certifications
2019
Prix Novae
Prix du développement durable, CRE Montréal
2016
National Award for Urban Design of the Royal Architectural Institute of Canada
An eco-district in the making
This new LEED ND Platinum-certified neighbourhood is a type of urban village where businesses and residents share a dynamic, green living environment. The design took inspiration in the most avant-garde techniques in urban and environmental planning.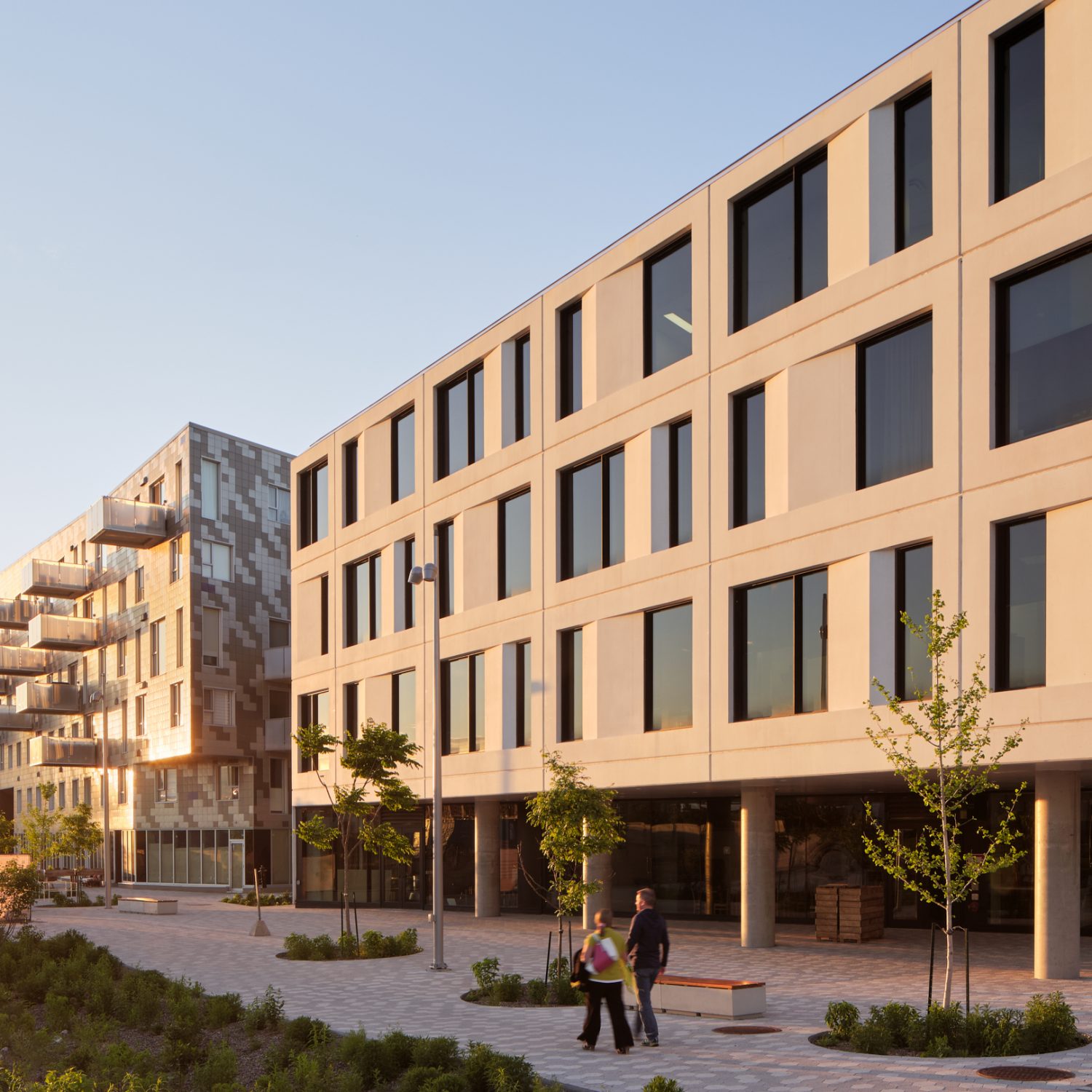 Reaching the highest level of LEED certification - Platinum - is an exceptional achievement. The eco-district project is marked by an integrated design process. In addition to creating jobs, providing affordable housing and offering new public spaces, the project focuses on diversity, proximity and ecological infrastructure.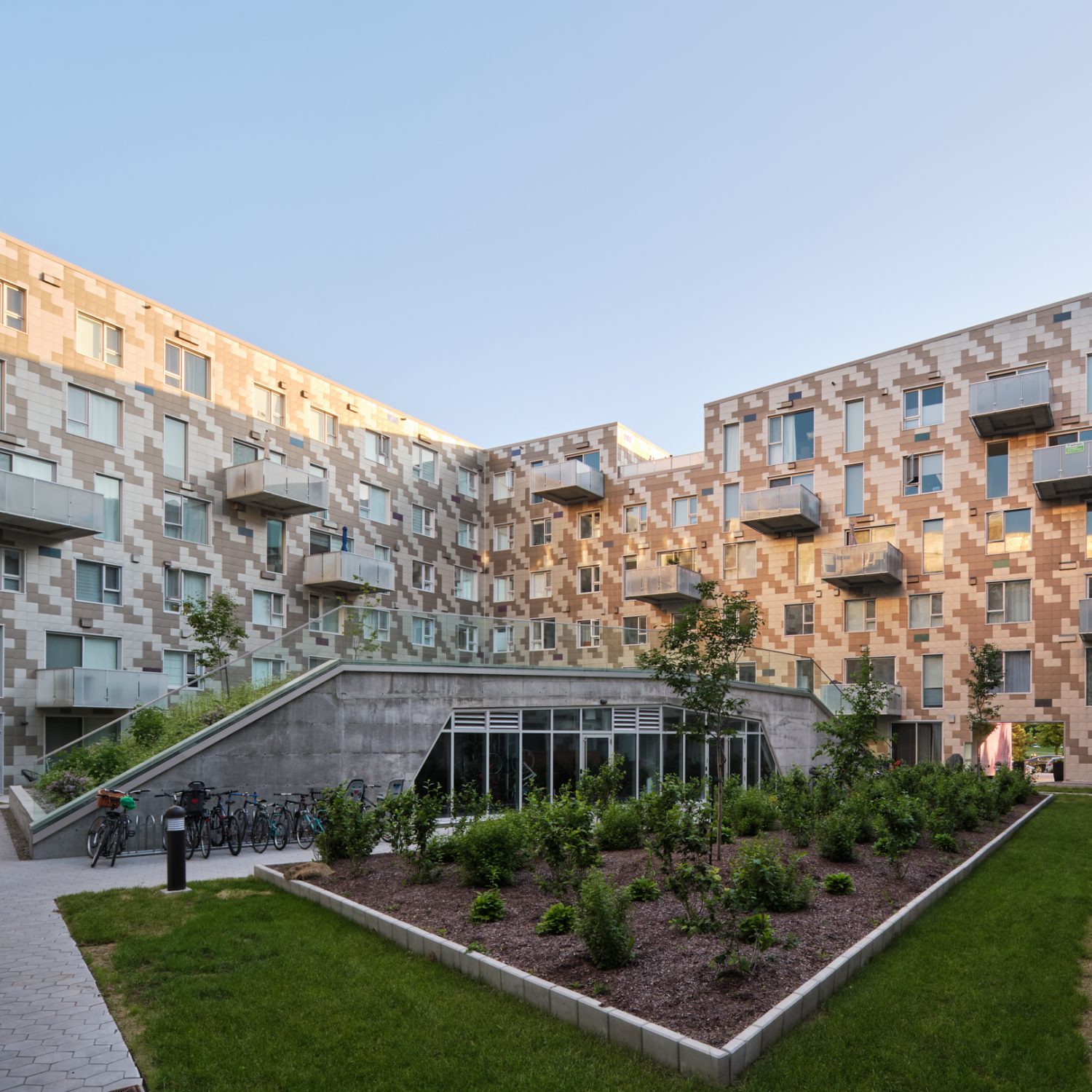 A shared energy looping system
These buildings have an energy looping system that exchanges masses of hot and cold air between them according to the needs of each space. This reduces the buildings' energy consumption by 40%, along with greenhouse gas (GHG) emissions.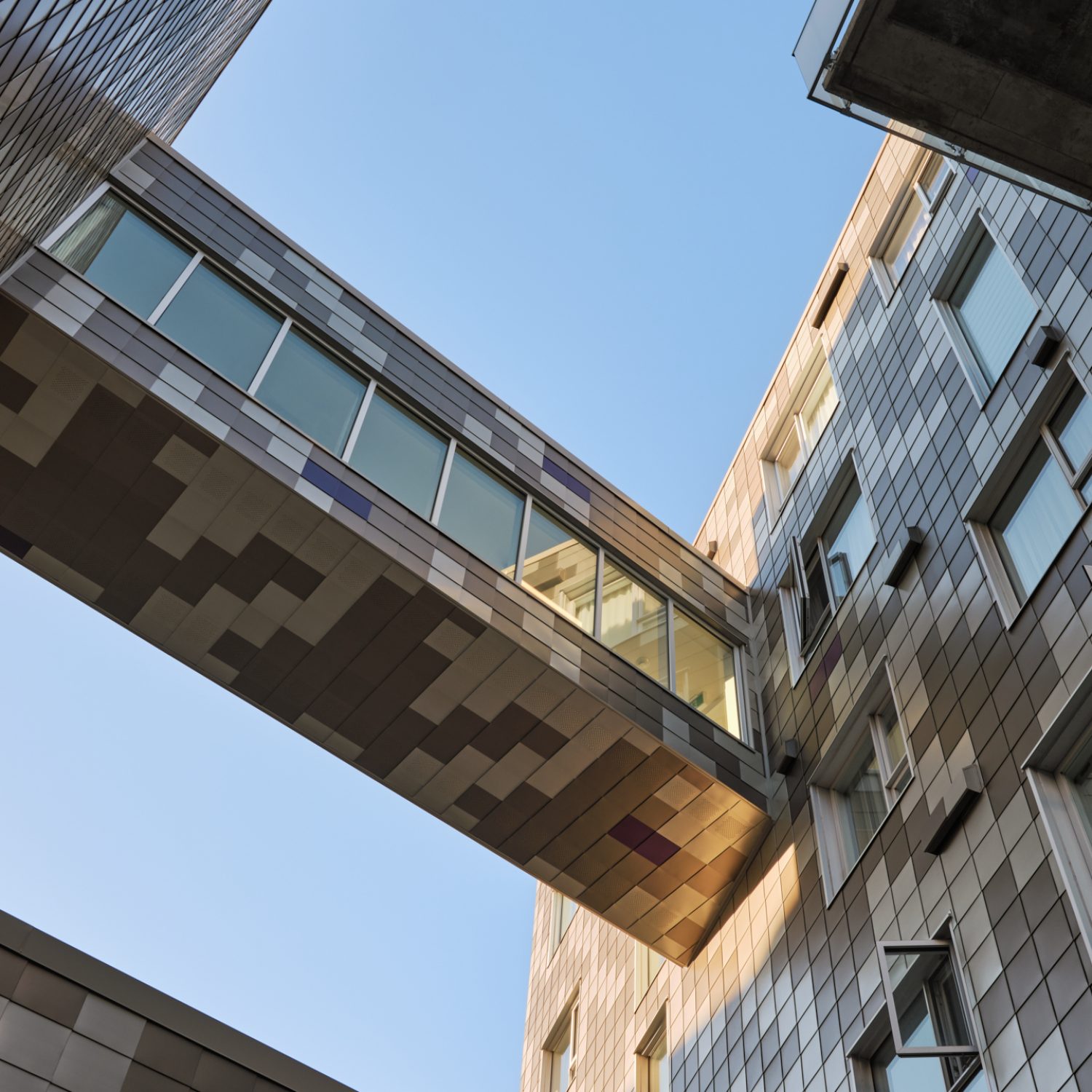 Water conservation
The system reuses 95% of captured rainwater. Instead of sending all water to the city's sewers, it is diverted to be used to flush toilets, to water gardens, the grounds, wash vehicles, etc. This reduces potable water consumption by 40%.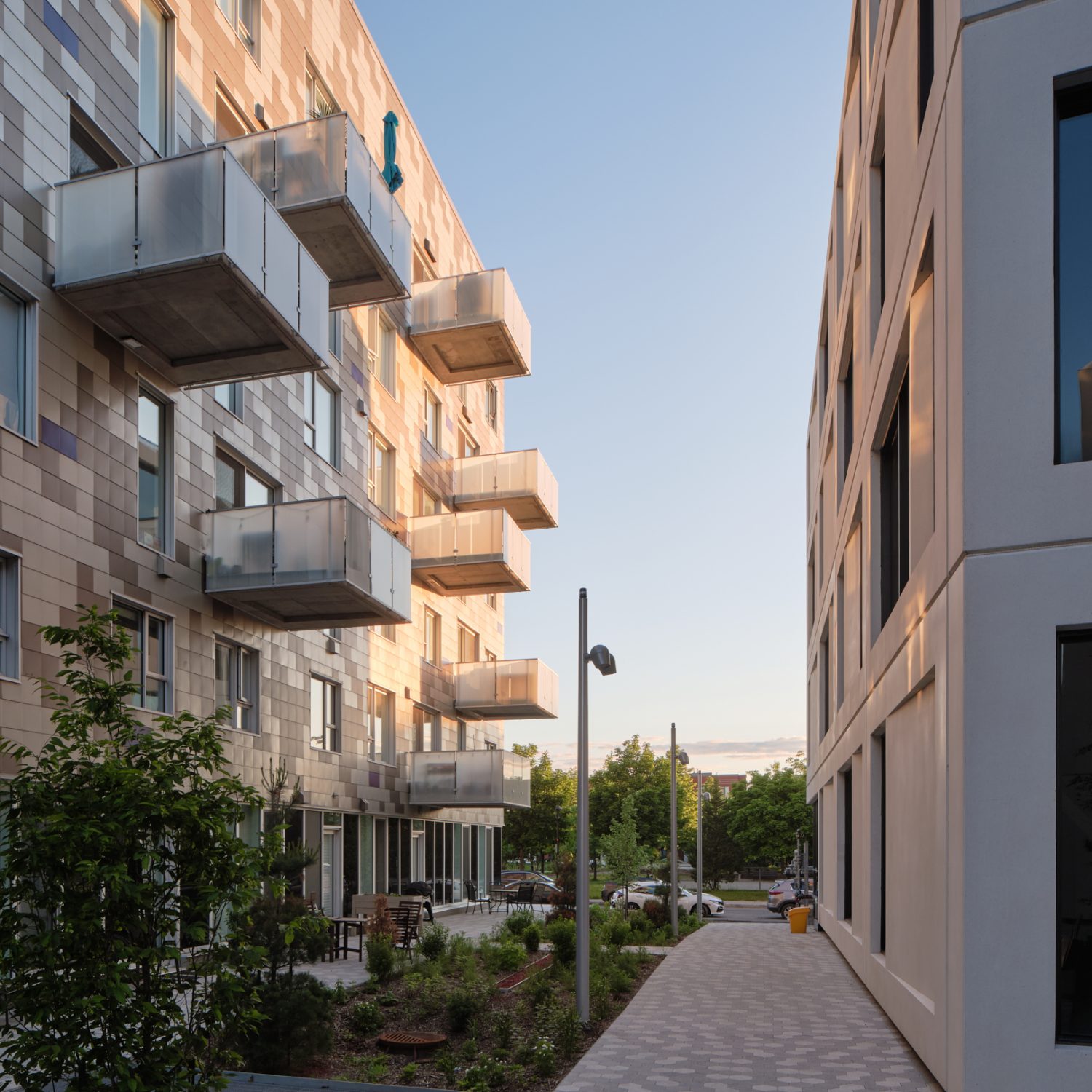 Vast green spaces
25% of the district's surface area has been covered with vegetation or is dedicated to public spaces. A main tree-lined pedestrian thoroughfare, urban forest, two public squares and green corridors to protect biodiversity span the district.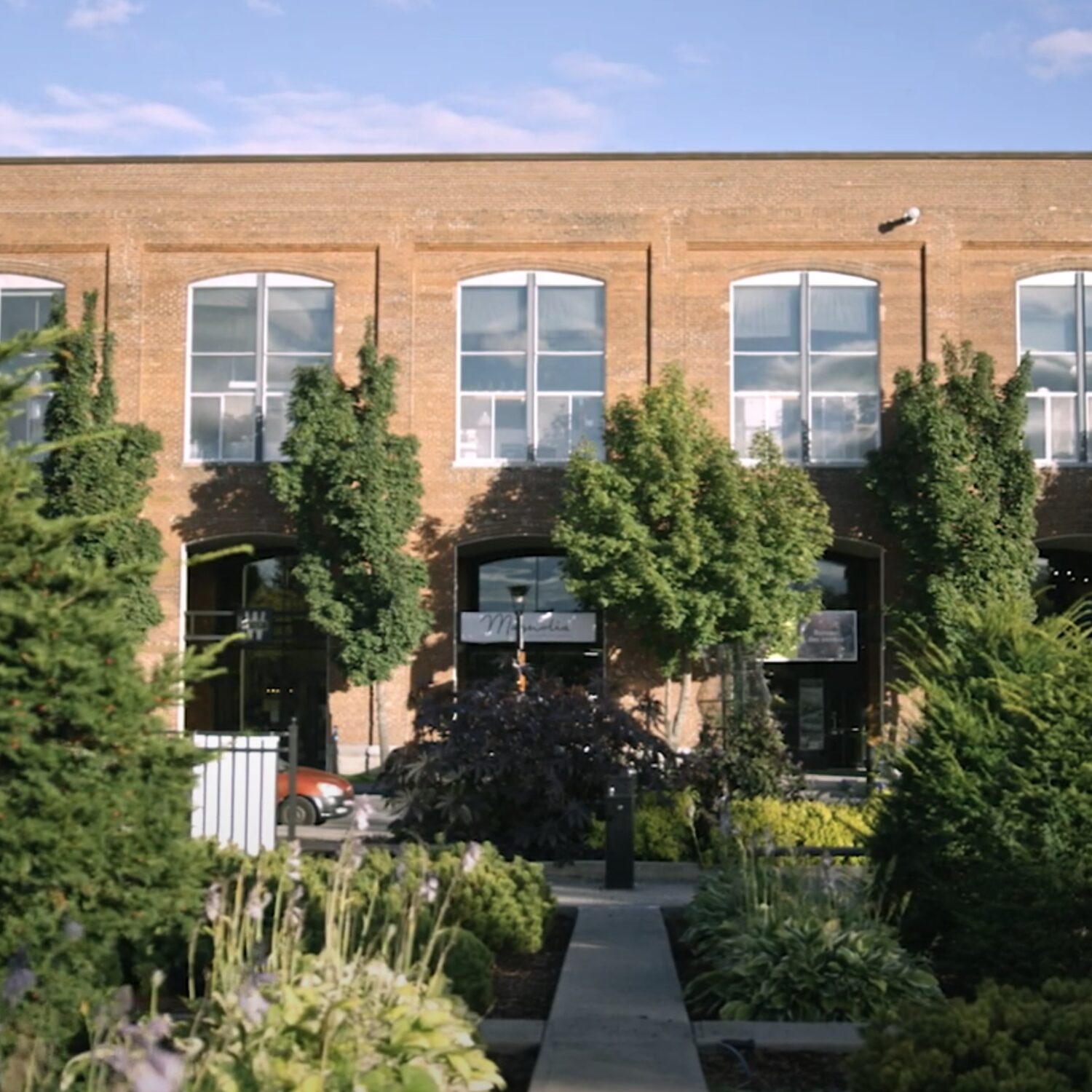 Want more details?
Subscribe to our newsletter