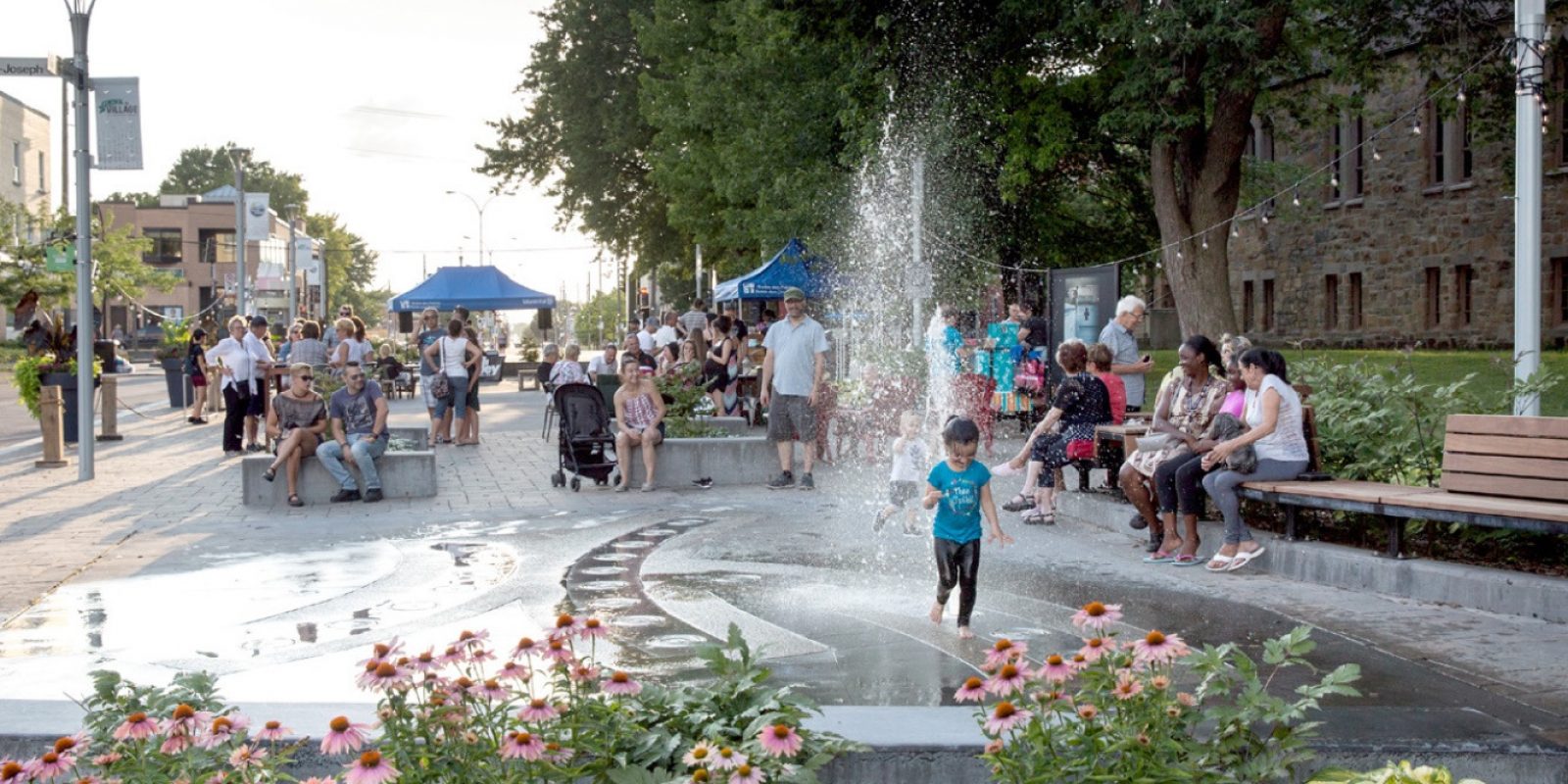 Pointe-aux-Trembles: How to Manage Sustainable Development?
Notre-Dame Street in Old Pointe-aux-Trembles has great potential for development. The town centre is a bustling place thanks to the Old Mill, Maison du Citoyen, the Centre Roussin, its historic residences and established businesses, a church, the Place du Village (town square) and the gorgeous river front. Most importantly, the town is surrounded by engaged communities.

Breathing new life into the area requires improvements to the physical surroundings and buildings, bolstering the local service offering (recreation, culture, local businesses), and adding housing units, all to instill a sense of belonging.
Best Practices
These changes make speculation a concern, along with the exclusion of some residents. Thankfully, strong guidelines now exist to ensure an inclusive revitalization process. Here are few key aspects of sustainable development:*

Consider the needs of the population, entrepreneurs, workers and merchants
Emphasize mixed-use areas, which include housing, local businesses, workspaces, recreation facilities and cultural spaces
Have open discussions about ways to improve projects
Promote a holistic approach that includes environmental, social and economic considerations
Mobilization of Organizations

The SDA is aiming to develop a pleasant living environment in the area, replete with independent local businesses, housing and cultural vibrancy.
Entremise, an organization that revitalizes vacant and under-used buildings by creating living spaces in collaboration with the SDA. Courtepointe, a space that offers affordable units to test projects, open a pop-up shop or set up work or studio space. In the fall of 2020, Courtepointe also served as a gathering place where people could express their needs and share their dreams. Here are a few photos from Courtepointe's first Christmas Market.
Other partners are also now on board: PME Est de l'ile, which provides coaching for startups, the borough of RDP/PAT, which ensures that the process is cohesive, and the Association des marchands du Vieux Pointe-aux-Tremble, contributing its expertise. These organizations are the lifeblood of the project and share a common objective: to revitalize the heart of the Old Pointe-aux-Trembles village to benefit all local residents.
__
Learn more:

collectivitesviables.org contains references, photos and case studies to understand, plan and build living environments.
__

*Source: LACHAPELLE, Renée. Construire un espace équitable ou comment gérer la revitalisation (Building an equitable space, or how to manage revitalization) Société d'habitation du Québec, 2006, p. 134