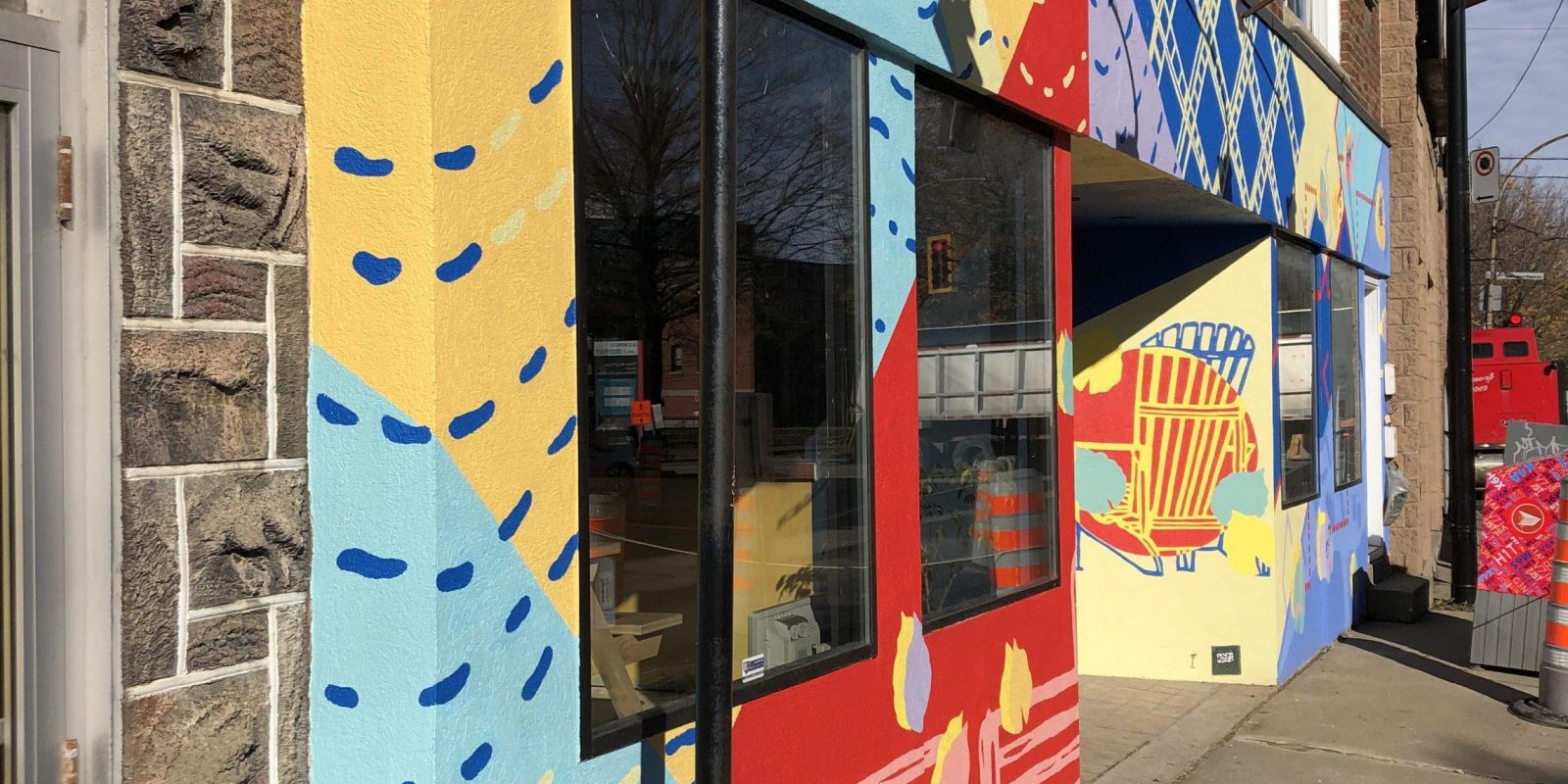 Vieux-Pointe-aux-Trembles: Revitalization of Notre-Dame Street
The SDA (Société de développement Angus) is leading an eco-friendly real estate project to revitalize Notre-Dame Street in Vieux-Pointe-aux-Trembles and to bolster the area's commercial offering. What is the best approach to achieve this goal?
The Technopôle spans two million square feet and the sustainable development and urban revitalization project to convert the former Angus Shops has been a resounding success. The development includes family and student housing, office space, several businesses in close proximity, a CLSC and much more. The project carried the SDA team's signature and was designed to meet the community's needs.
A Model for the Future
With the Technopôle soon to be completed, the SDA turned its attention to East Montreal for its future urban revitalization projects.
The first stage: converting Notre-Dame Street in Vieux-Pointe-aux-Trembles. The town centre is already bustling thanks to the Old Mill, the Maison du Citoyen and its gazebo, the Centre Roussin, historic residences, well-established businesses, a church and presbytery and the Place du Village (town square). Of course, let's not forget the beautiful river front, beach and river shuttle.
In Harmony with the Area
What's the best approach to revitalizing the sector?
Meeting and consulting with local residents, business owners and organizations.
Ensuring that the district reflects the Pointe-aux-Trembles identity.
Collaborating with the borough and stakeholders to design an inclusive project that meets the area's real needs.
Building and Dreaming Together
What will emerge from this great movement?
A tight-knit community
An emphasis on local history
Office space for businesses
Friendly local business establishments
Large, bright housing units
Join in our Process
Residents, businesses and organizations alike are invited to participate in an open discussion and exchange in Courtepointe to explore the needs and wishes of all involved. Your participation is critical to the success of this revitalization project. It's a great opportunity to contribute to reviving Notre-Dame Street!
Courtepointe
12009 Notre-Dame Street East
Friday and Saturday — 9 a.m. to 4 p.m.
From October 2 to December 19, 2020
Want to learn more about other urban revitalization projects? Have a look at this article from the Institut du Nouveau Monde (in French Only).