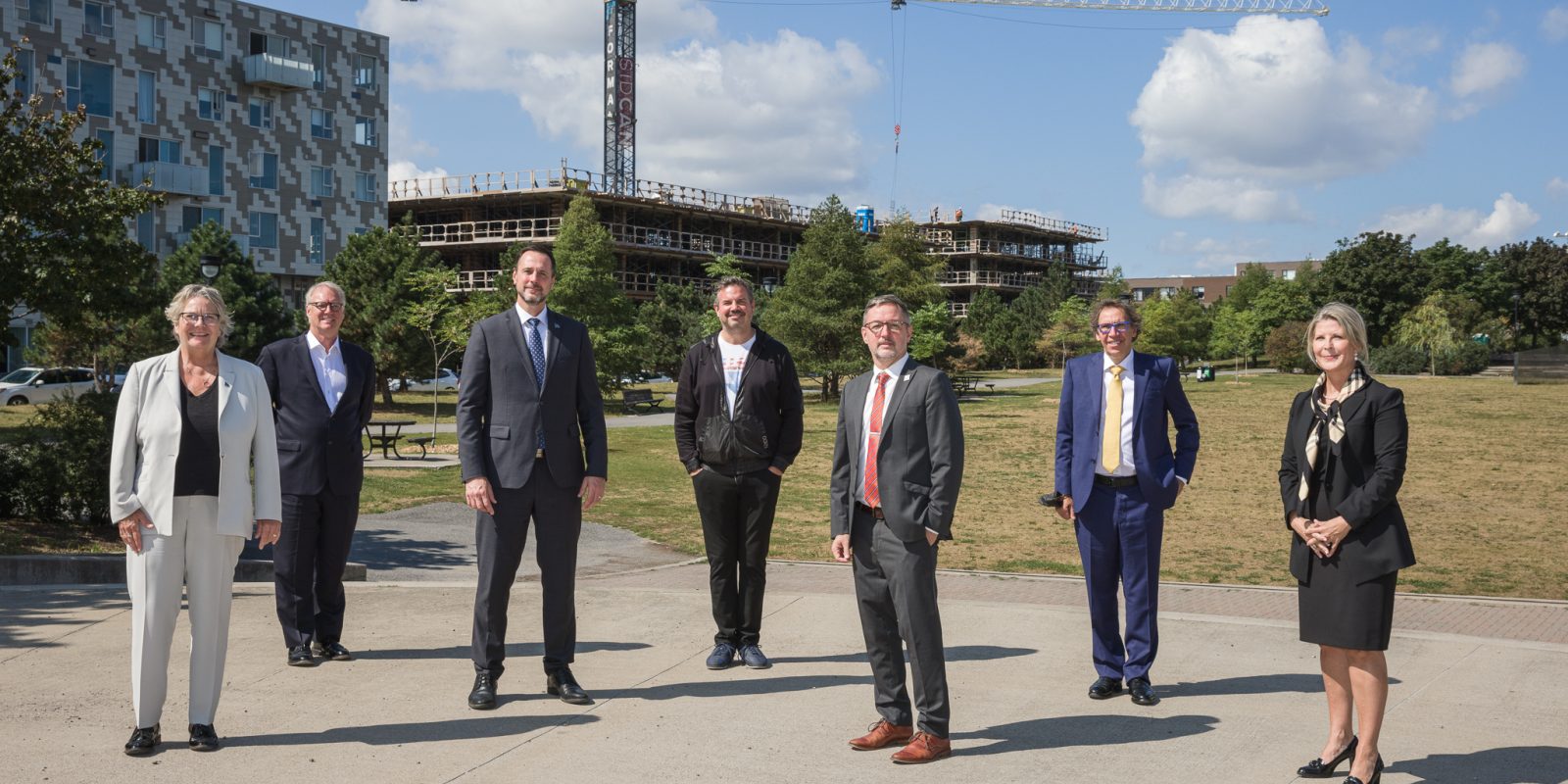 $15 million in Provincial Funding for the Future Giant Steps Centre
The Quebec government announces $15 million in funding to build the Giant Steps Autism Centre. The funding will help bolster expertise and services offered to Quebec's autism community.
Andrée Dallaire, Co-chair for the Centre's fundraising campaign said: "From our first discussions, the Quebec government supported our project and acknowledged its positive impacts on the community. This partnership brings us closer to our goal. We could not have gotten here without this support."
The new centre, which is set to open in September 2023, will improve service offerings and accommodate more students as well. In fact, the centre will be able to accommodate nearly 70 additional students, including forty young adults.
"We were particularly touched by the courage, love and resiliency of these families. We are pleased that the Giant Steps Centre is promoting neurodiversity in our community. Commitment and social innovation are values that have been guiding us for 25 years. We are proud to be part of this project, which has clearly shown us that we can develop inclusive living environments for everyone," said Christian Yaccarini, President and CEO of SDA.
The Centre's goal is to create a real living environment for over 150 children and young adults who will receive their elementary or high school education along with guidance that extends far beyond regular school hours. The Centre will include:
The Giant Steps School
The community resource centre
The adult education and training centre
The research and innovation centre
___
Photo : Ulysse Lemerise